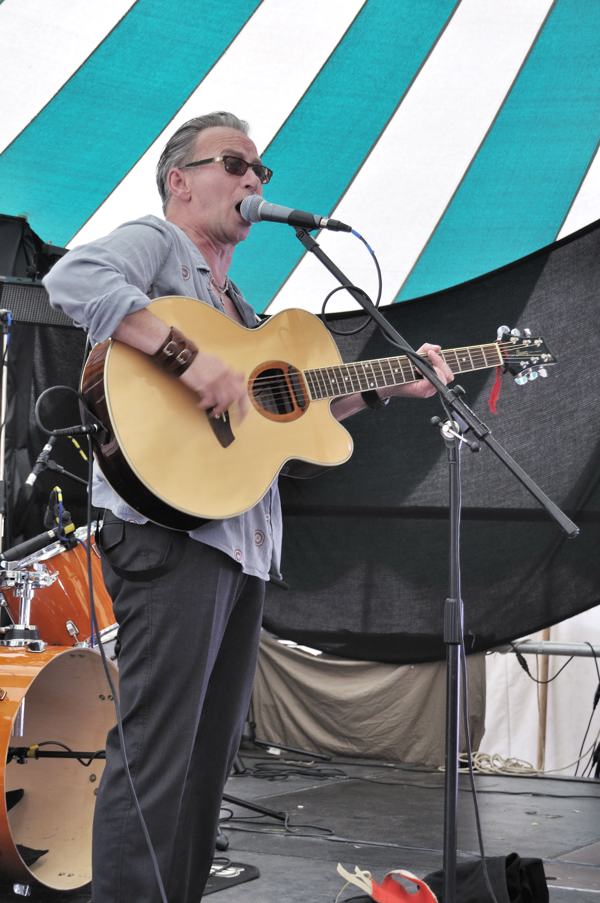 Left my home in Wales at 7:30pm. Arrived at Glastonbury Reserved Car Park ( Ahem ) at 10:30pm. Everyone tells me the traffic's going to be really bad even in the evening. Very few cars on the road, an easy drive in, no hold ups until I pull into the carpark  – and 5 cops jump out give my car a good going over.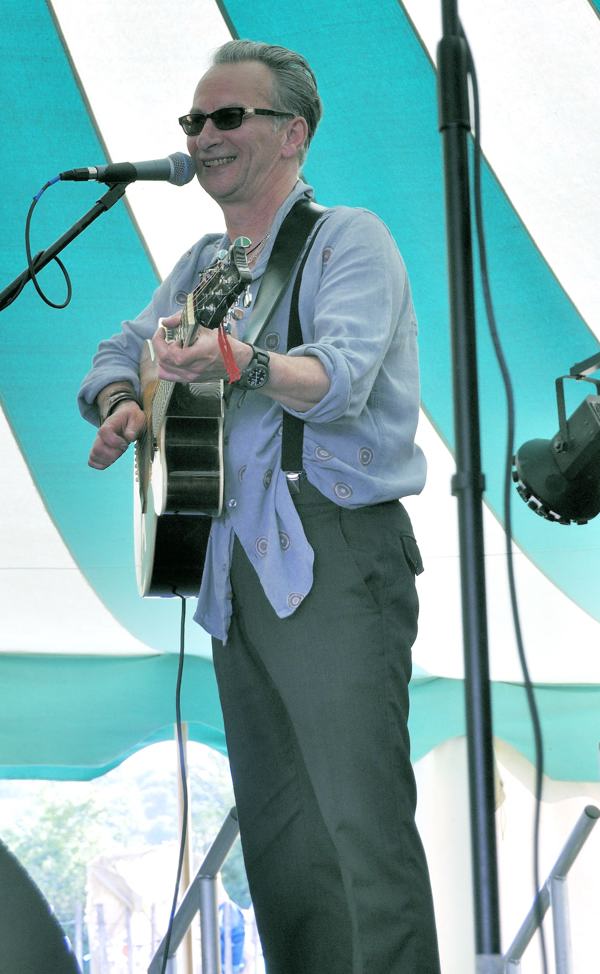 Haven't done drugs since 1972 so I'm a bit pissed off but then I'm always getting pulled, I just seem to have one of those faces.
A great start I'm thinking but this turns out to be the only downer of the festival, well apart from all the drunken chav types who just come to get pissed and shout a lot. Music lovers ? I don't think so. Oh and the sun, way too hot for a vampire like me, had to do a Spaniard and lay low between the hours of noon and 6pm.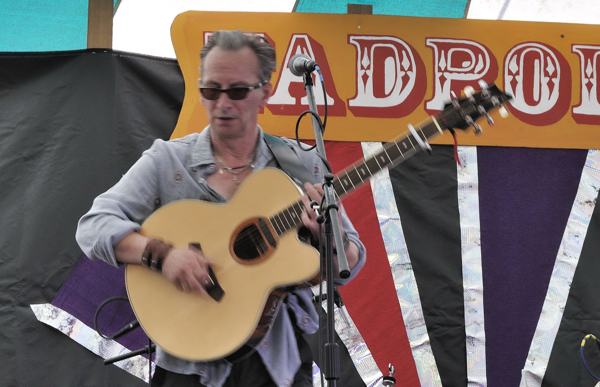 Would like to have seen Seasick Steve but had to give him a miss, shame, us old fellas have to stick together. In fact the only time I saw the main stage was when I was leaving on sunday night, 23 stages at Glastonbury, plenty of fabulous music there, I was perfectly happy with that. Saw my friend Barry Wickens from my old band Immaculate Fools now playing with Steve Harley.Great to catch up. Strange to see him playing with Steve's band but they played a great set and Barry was just as amazing as I remember. A fine musician.

My gig was on the Tadpole Stage in the Green Futures Field. Great stage, good P. A. and run really well. The soundman for my set, Dean, got my sound just right, big and dirty. I had a great crowd and played my arse off. Thanks to all the crew there and thanks to Simone and Cliff for getting me the gig.
My favourite band at the festival ? 10 Ten Tongue.  Go check their MySpace page on this link: 10 Ton Tongue The guitar player , Bex, is just astonishing, a woman after my own heart, hope one day to play with her. She has a Flamenco thing going on and much more. Love the music, shamanic folk roots kind of thing. They stole my heart, fabulous band. Also really liked Wap Wap Wow, Danny and the Champions of the World and The Penny Black Remedy.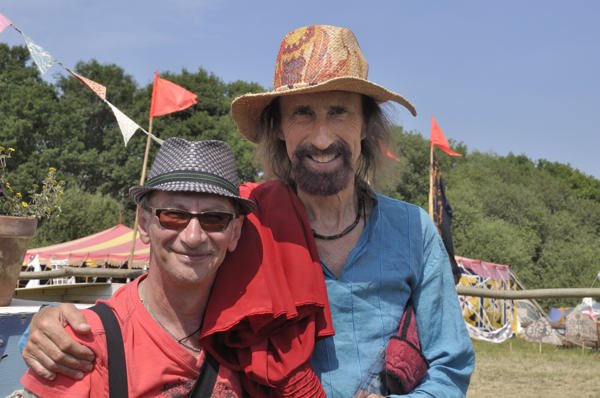 And I bumped into old tour mate Arthur Brown – yes the God of Hellfire himself. Did some shows with Arthur and Little Bob and a few others in France a couple of years back and played guitar onstage for him too. Was good to see him again – a perfect gentleman – but very tall.
I camped in The Green Futures field with my chums Leo and Marianne and to be honest we had everything we needed there. Great stages and bands, good food, lovely people and no fucking litter on the ground. Guess everyone's Glastonbury is different, mine was just great and I'm already looking forward to next year. I was at one of the first ones in 1971 and my how things have changed, if your looking for echoes of the past head up towards the Green Fields area next year. It's all there, all you really need.
There are more photos (by Leo of course) – do you want to see them?